Lviv region is amazing: not so long ago, 22 dinosaurs appeared there. "How could this happen?" you might ask. Well, it's a dinosaur exhibition at Ururu entertainment park and it's really worth seeing. It's interesting for both children and adults. Visit The Bay of Vikings recreation complex if you want to see this exciting dinosaur exhibition.
Besides huge dinosaurs that move, you'll see colourful trampolines on which you can jump. This exhibition is both educational and entertaining, which makes it a perfect choice for a family weekend.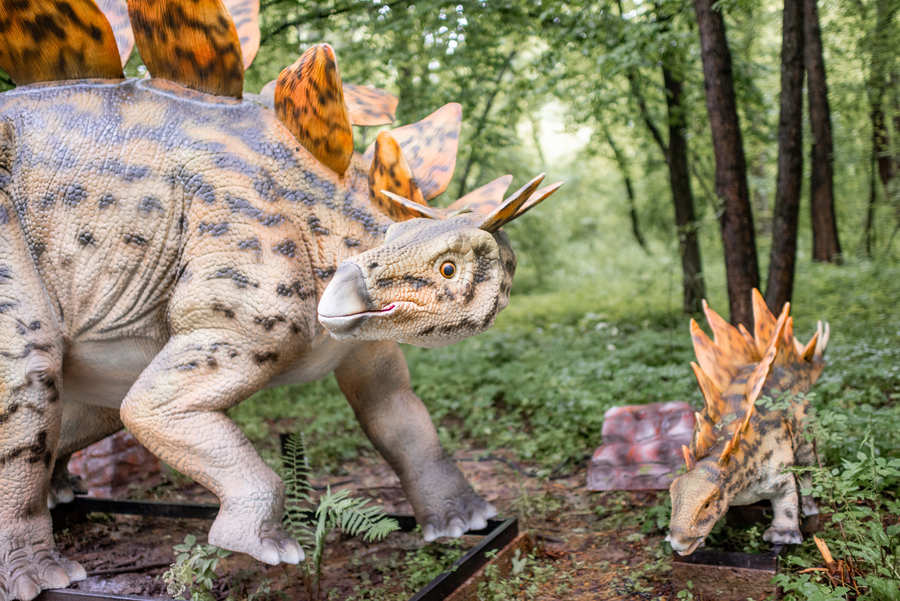 A Dinosaur Exhibition Near Lviv
To get to the dinosaur exhibition, you need to drive towards Bibrka. Turn left near Vodnyky bus stop to get to The Bay of Vikings. Ururu entertainment park and the recreation complex currently share the driveway. However, we're planning to separate the roads next year.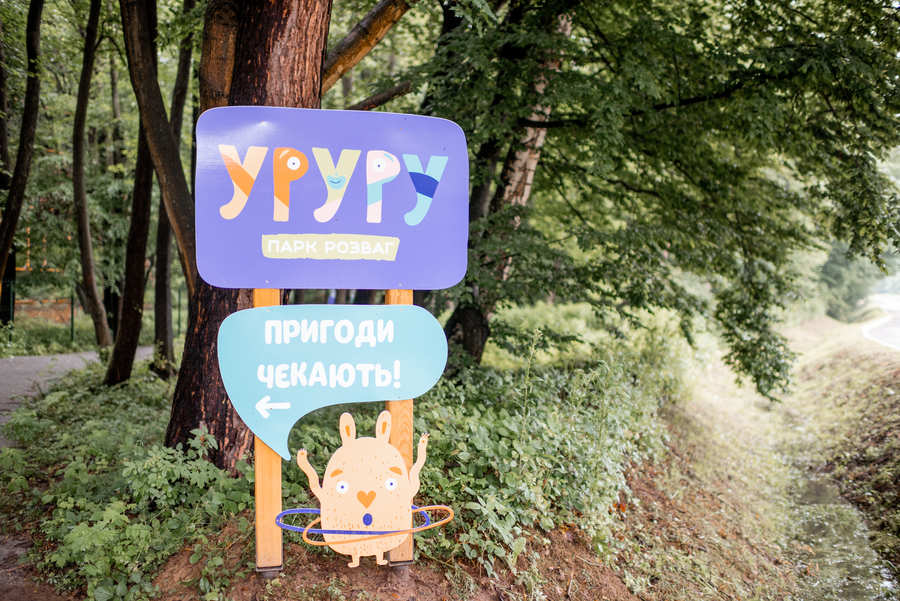 Types of Dinosaurs
The current exhibition is just our first step. Yes, we're going to expand it and attract even more visitors. So hurry up to enjoy your visit to the park right now. Apart from watching dinosaurs, kids love jumping on trampolines and playing on slides and swings.
We've got 22 amazing dinosaurs. They are soft and they move which makes them look like real animals. As soon as you hear the roar, be sure, you are close to the dinosaur park. Yes, our dinosaurs make sounds. Incredible, right? Kids adore these unusual creatures.
While the dinosaurs look very realistic, some kids might get frightened. The animals are about the size that was typical of the real dinosaurs. So we recommend telling the kids that the models move beforehand. Keep in mind that although dinosaurs can move, they can't walk and they stay in the same place.
Tyrannosaurus (T-Rex) is the king of dinosaurs,and undeniably, he's the star of our exhibition. He's almost 12 meters high. That's amazing!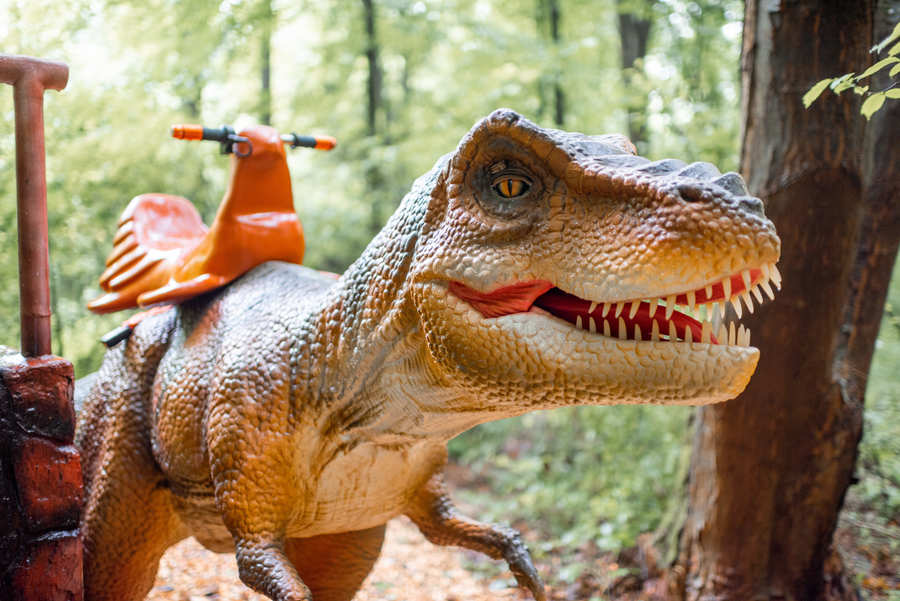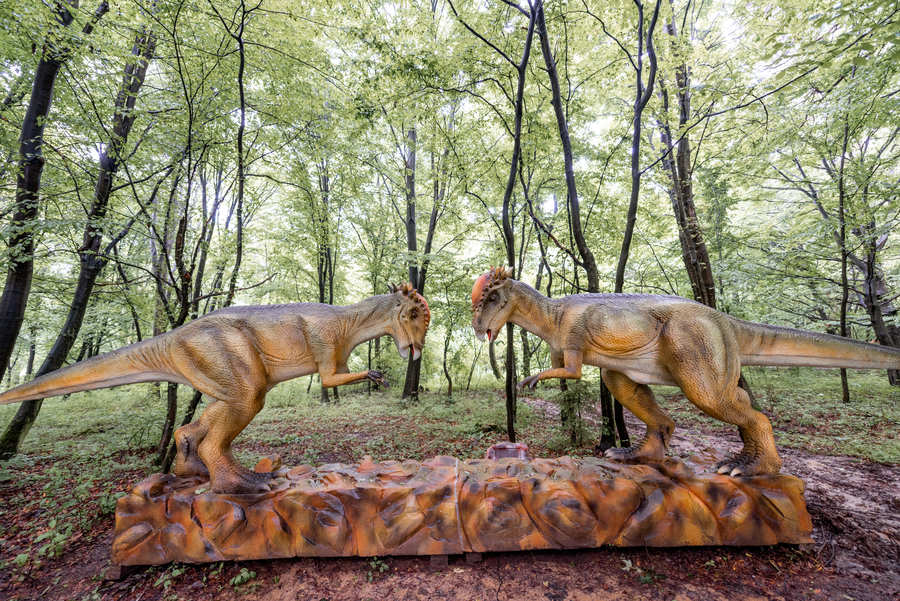 A Fun-Filled Holiday with Children
After kids have played enough with the dinosaurs and you've taken lots of photos, you can try other activities. In the middle of the forest, you'll see huge nets that immediately turn into trampolines. Children enjoy jumping on them! It's the best way to work off their surplus energy and, what is more important, it's good physical exercise. By the way, you can also play football at our park.
Small kids enjoy our swings and slides. It's really difficult to find a place in Lviv that offers fun for kids of different ages. Still, we managed to do it at Ururu entertainment park. Our chief creative officer says that he dreamt of creating an entertainment park for children close to Lviv.
All our attractions are safe: they don't have sharp corners or heavy metal parts. The entrance fee is UAH 150 and it's free for kids under 90 cm. We are open from 10am to 10pm. Ururu is waiting for you! Visit us and have an incredible time at our park.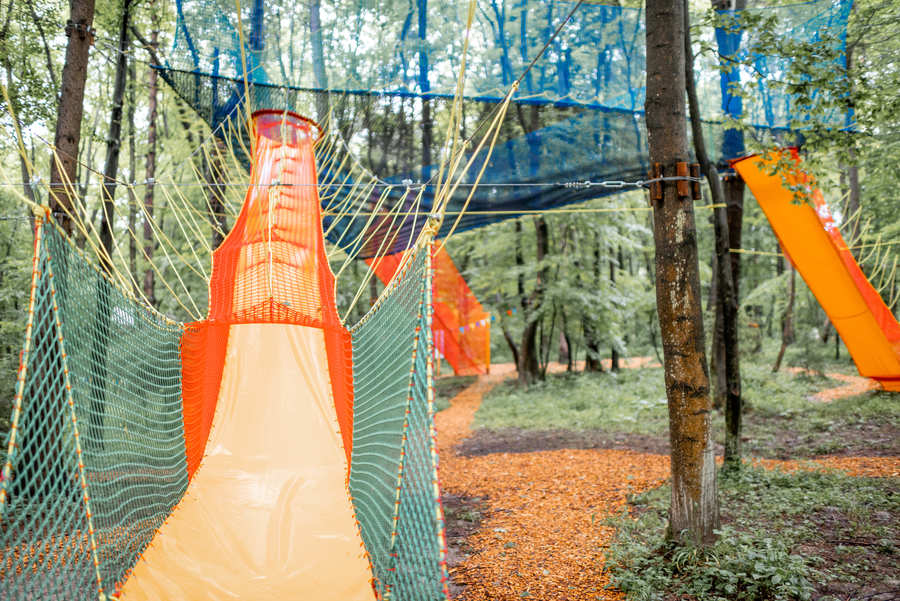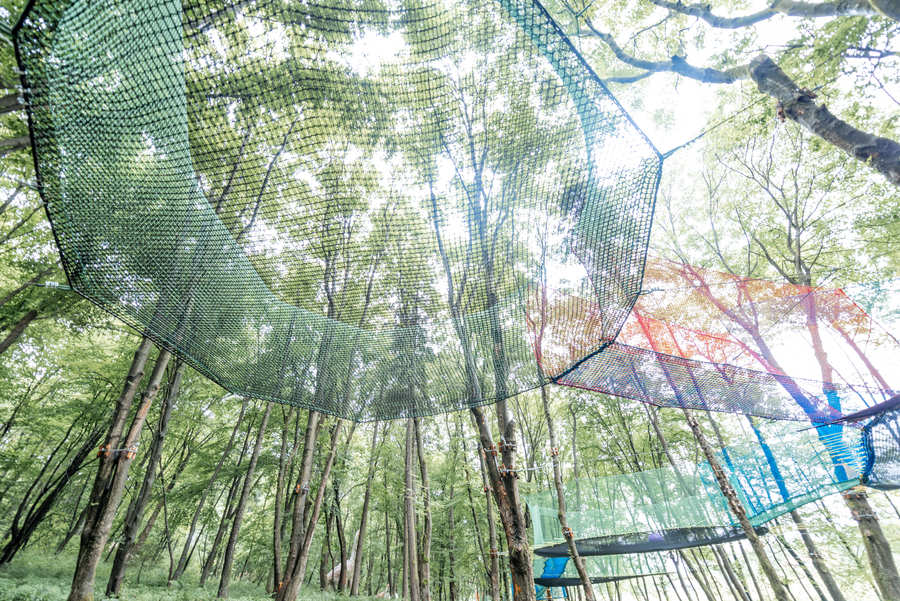 HOW TO CONTACT WITH US