Not everyone has roller-skates, although skating is quite popular. To diversify their vacation, many people borrow roller skates from friends, rent or buy them in stores, and Lviv has many offers. There are special shops in the city where you can buy the necessary equipment at an affordable price. It's possible to choose shoes with different sizes, features, and appearance. You should also take care of knee and elbow protectors.

Some people don't want to buy equipment, and there is not always such an opportunity. But don't get discouraged, if you are looking for roller-skates, some recreational areas of Lviv provide such service as renting rollers for skating in a certain area. This is practiced in many parks during certain seasons - for example, in the summer or spring, when it's already warm outside. You can also rent rollers at some leisure complexes.

If you are looking for a place to go for skating, it's best to give preference to the areas with well-paved walkways. Make sure they are in excellent condition, otherwise there is a risk of losing balance and falling due to uneven coverage. You should be very attentive and careful to make the process of skating as safe as possible and bring you solely pleasure.

We've selected the TOP 6 places for you to go skating in Lviv and have fun both alone and with your friends.
Where to go skating in Lviv?
Leisure complex Buhta Vikingiv
Skate park on Bohdana Khmel'nyts'koho Street
Skate park near Gunpowder Tower
Pogulianka Forest Park
Culture and Recreation Park on Bolharska Street
1. "Buhta Vikingiv"
(12 km from the city in the direction of Bibrka)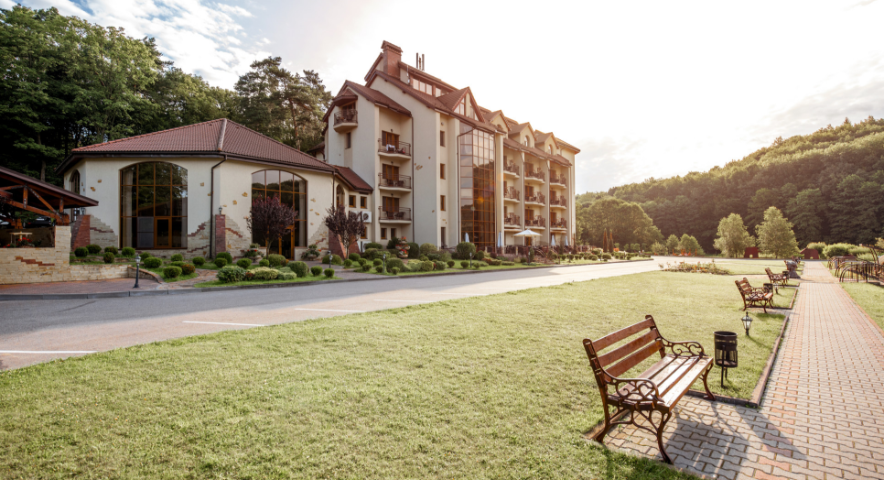 The first place in our top deservedly gets "Buhta Vikingiv". This complex is worth visiting at least once as it creates an unforgettable atmosphere for children and adults. Lovers of extreme sports and bright emotions should enjoy the vacation there. Perfectly paved 3-kilometer walkway, 12-hectare area, and beautiful scenery - what else is needed to fully enjoy the fun?
"Buhta Vikingiv" is a great example of the place where you can observe how adults remain children deep in their souls. Besides the roller-skates, the place offers other equipment for rent. There is an opportunity to ride bicycle cars and bikes. Everything is new and modern, so you don't have to worry about security.
For example, a bicycle-car has a very strong construction, so children from the age of five can ride it. Adults who weigh up to 120kg will be able to experience new emotions. Spin the pedals and organize races - get a test drive of your vehicle to examine its capacities. Such active rest together with roller-skating will give you a good mood and bring health benefits.
Renting roller skates, bikes or bicycle cars is affordable, fast and convenient. This is a great opportunity to spend a special weekend in the city. The leisure complex will help you make your dreams come true. Spend time in the picturesque countryside with your loved ones. Both the kids and adults will love the vacation at Buhta Vikingiv.
Contact details:
+38 (032) 240 34 28 | +38 (067) 512 55 55
2. Skate park
(Bohdana Khmel'nyts'koho Str. 241)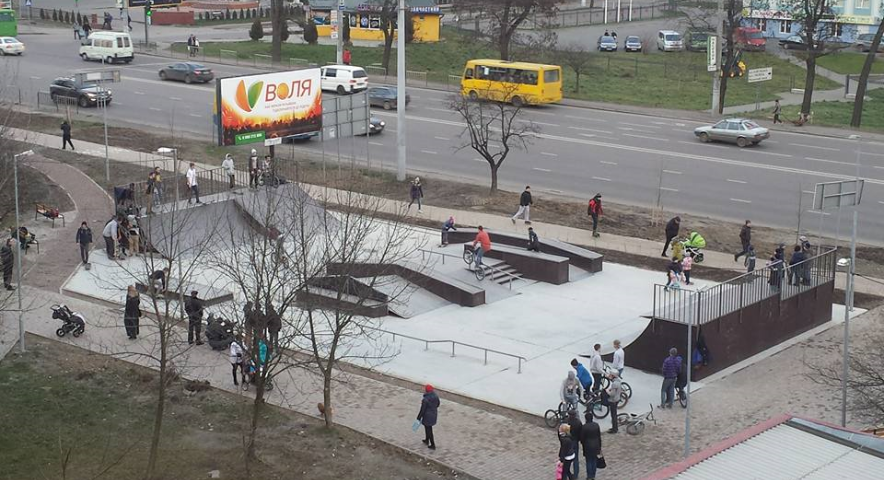 A great place the kids will love and parents might appreciate as well. The skate park is located far from the center, but it can be both a disadvantage and an advantage of the location. A lot depends on where you live and whether it's comfortable for you to get to the area.

You can skate in the park for free - a definite plus for a parent's wallet. However, this is also one of the reasons why many people are here in the warm season, especially on weekends. So choose a convenient time and allow your child to have fun.

The skate park is quite comfortable. It's advisable to have your own reliable roller-skates that will help you master the art of skating and make the process as safe as possible. While the kid is skating, parents can relax and enjoy each other's company. The park also has everything for those who like to ride a bike or skate. Have a good time!

3. Skate park
(near the Gunpowder Tower)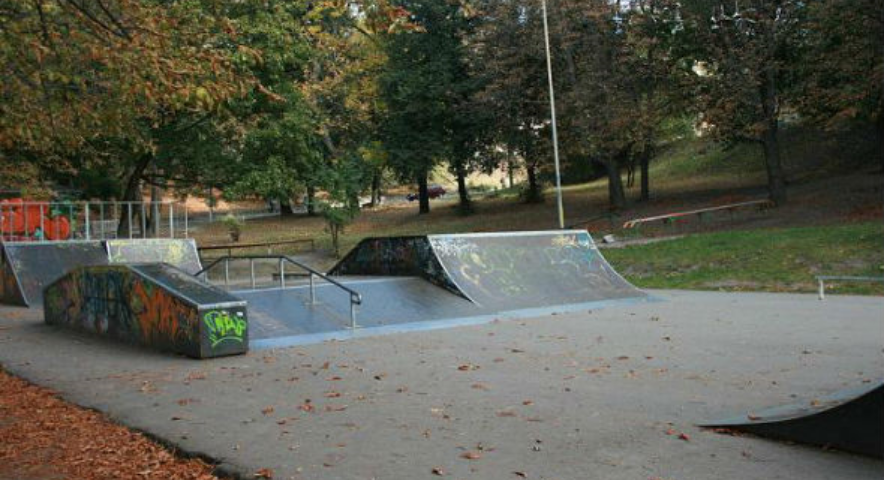 This is the second skate park in Lviv where you can have fun and skate for free. This is one of the favorite places among the Lviv residents who enjoy outdoor activities. Have a bike? Or maybe you wanted to try roller skating for a long time? Then you need to go right here.
The skate park is located almost in the city center, so it's convenient to get there from many districts of the city. On weekends, many people just wander around the narrow central streets, enjoy the good weather or visit their favorite places. You can also visit the Gunpowder Tower on your way to make your leisure time more diverse.
Biking lovers and skaters always have fun at this skate park. If it's about you or your children, be sure to remember this address: Vynnychenka Street, 4 - and go there at your earliest opportunity.

4. Stryiskyi Park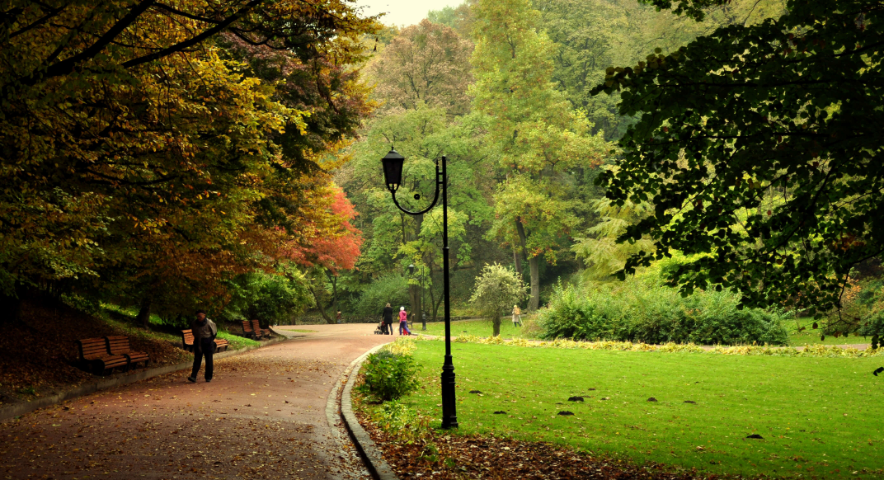 The park is located near several streets, among which - Kozelnytska, Stryiska, Ivan Franka and Ulasa Samchuka Street. This place should be known to all Lviv residents, as well as many tourists. The park is considered to be one of the oldest and also the most picturesque ones in the city. It's hard to disagree with this characteristic because the park is a favorite place of many people for jogging and walking in any season. This is especially noticeable during warm periods when nature shows its special beauty.
What a pleasure to roller-skate among the picturesque landscapes! You will be able to admire more than two hundred species of different plants and trees. Take a walk through the lime and sycamore alley, check out the plants in the orangery. Not far from the main entrance, you'll see a nice small pond with swans.
Get roller-skates out of the closet, call your friend, and have an unforgettable active time together. You are also likely to be a spectator of some concert or other interesting events while skating. City holidays and leisure activities for Lviv residents and city guests often take place in Stryiskyi Park.

5. Pogulianka Forest Park
(Vakhnianyna Str., 29)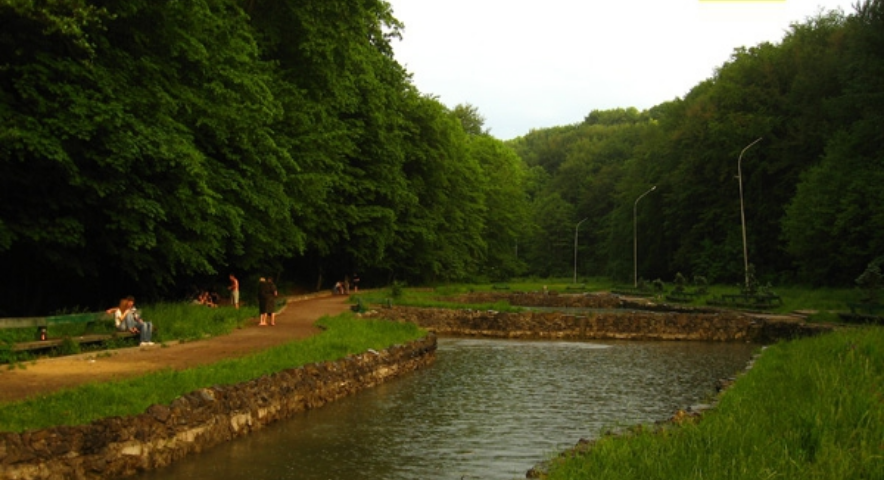 Lviv residents love this place. It's located in the southeast of the city near the Lychakiv Cemetery. In the center of the park is an alley that hypothetically divides the park into several parts. Walk along the alley to see beautiful ponds. There are also special trails on the hillsides that run along the perimeter of the park. They can lead you to any entrance, as well as the observation deck.
The park is perfect for walking and running. It has all the conditions - great trails, beautiful scenery, and fresh air. This is one of the reasons why a lot of locals can be seen there in the warm season. There are several running routes in the park. Visit this place and it will inspire you to spend your time actively.
Do you have roller-skates or a kick scooter? Get them out of the closet as soon as it gets warm. Going to the "Pogulanka" park in the spring or summer is a pure pleasure. And don't forget about the bikes - cyclists should appreciate the condition of the tracks. As soon as you or your child get tired of active time, you can rest on the bench. There are quite a few of these in the park, which can help you catch your breath and recover.
Often, you can see parents on a walk with small children in Pohulianka. Indeed, it's a great place to be in tune with nature, spend time outdoors, play games and roller-skate.
6. Culture and Recreation Park
(Bolharska Str., 4)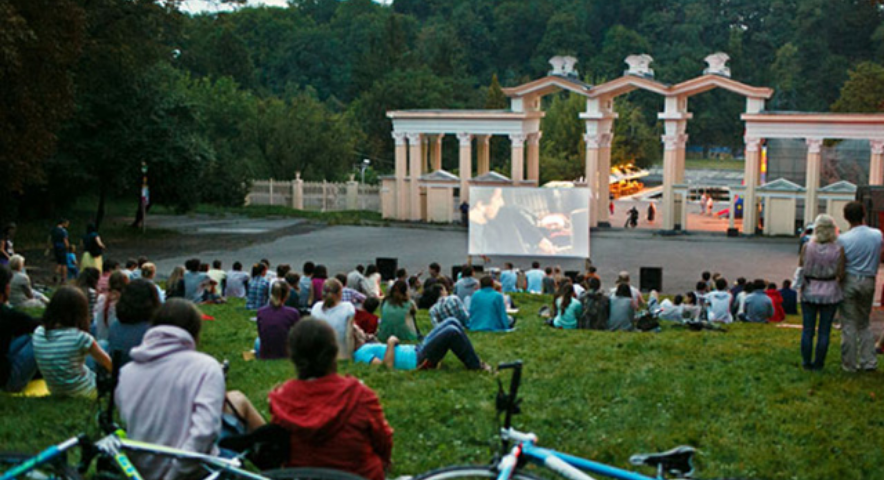 It is located in the Halytskyi district of the city. The park is considered a local landmark of garden and park art. This is a great place to spend time with your kids. And there are so many different attractions! Children enjoy playing with them. There are many tracks in the park where you can go roller-skating. Take the day off to actively spend time with your friends or toddlers.

Due to sociological research and public discussions, this place is constantly improving. Special attention is paid to activities organized in the park. Oftentimes, there are various fun and interesting events. These can be artistic or gastronomic festivals, film screenings, or educational lectures. For example, visitors could attend a watermelon festival or visit the Leopolis Jazz Fest and watch the balloon launch.

In the warm seasons, children will be happy to have fun in the rope park. Bring roller-skates and delicious sandwiches with you to have a small picnic on the grass after an active rest. The time spent in the park will give everyone a lot of vivid emotions and unforgettable impressions.

Now you know the TOP 6 spots for roller-skating in Lviv and the region. We hope this helps you find a place to have a good time with your loved ones.
HOW TO CONTACT WITH US
for individual customers
+ 38 (067) 512 55 55
+ 38 (032) 240 34 28
restaurant
+ 38 (032) 244 44 15
ordering banquets, receptions, weddings
+ 38 (067) 299 29 95
for corporative customers
+ 38 (067) 400 55 55

Email: buhtavikingiv@gmail.com
WHERE TO FIND US
Lisove 14, Stare selo, Lviv region, 79057
12 km from Lviv in the direction of Bibrka, highway H09
GPS coordinates:
49.690310, 24.221993