Do you want to ring in the New Year 2020 with taste and pleasure together with your colleagues or business partners? Choosing a cozy and comfortable place for a special party and an important celebration and need enough space for a large number of guests? Then we suggest organizing your unforgettable and fascinating New Year's corporate party in the best location near Lviv – hotel and entertainment complex "Buhta Vikingiv".
This place with a beautiful location in the bosom of nature will allow you to have a good time at a creative New Year corporate party in Lviv, enjoy the beauty of winter scenery and cozy winter lake, have fun, dance or sing, try culinary masterpieces from leading contemporary chefs and enjoy elite beverages in a luxurious banquet hall.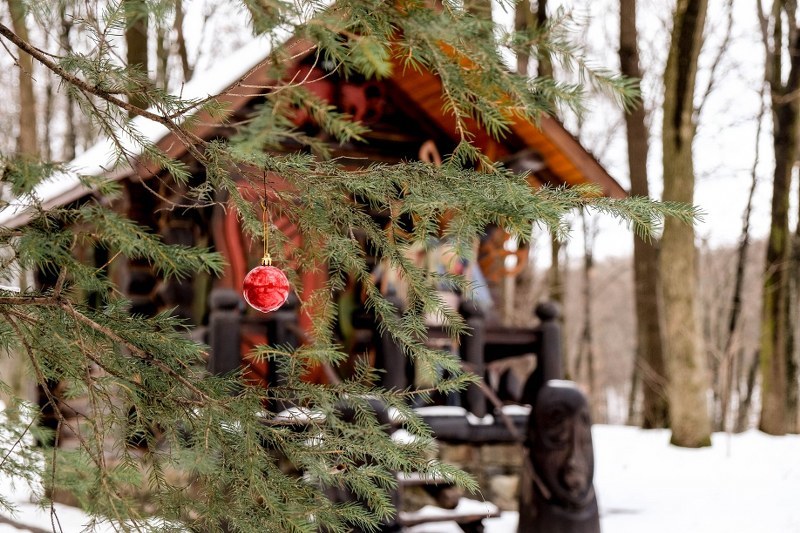 Due to its large and fully equipped territory, "Buhta Vikingiv" welcomes large groups of people and companies. Therefore, if you need to organize a New Year's corporate party with the possibility of a comfortable accommodation of 50 guests and more, contact the complex managers today and book a restaurant, banquet hall, and comfortable apartments that meet all your preferences.
How to organize Ney Year's corporate party
To organize a corporate event at a restaurant, which is sure to be remembered for creative entertainment and refined dishes, it is enough to agree on the date and time of the event that will take place at "Buhta Vikingiv". Also, note that the team of the complex will help to design and implement a creative holiday scenario and make the leisure of your employees or colleagues enjoyable for everyone.
When planning your corporate event for the New Year 2020, you can rely on the professionals of the entertainment complex who will offer:
music show program;
quests and competitions;
group classes or masterclasses;
luxurious banquet.
It all depends on what kind of activity your company is engaged in, what will be most interesting for the guests – to participate in various competitions, to sing karaoke, or to solve quests in a large team. Also in the "Buhta Vikingiv" complex, you'll find a spa, swimming pool, sauna, and horseback riding.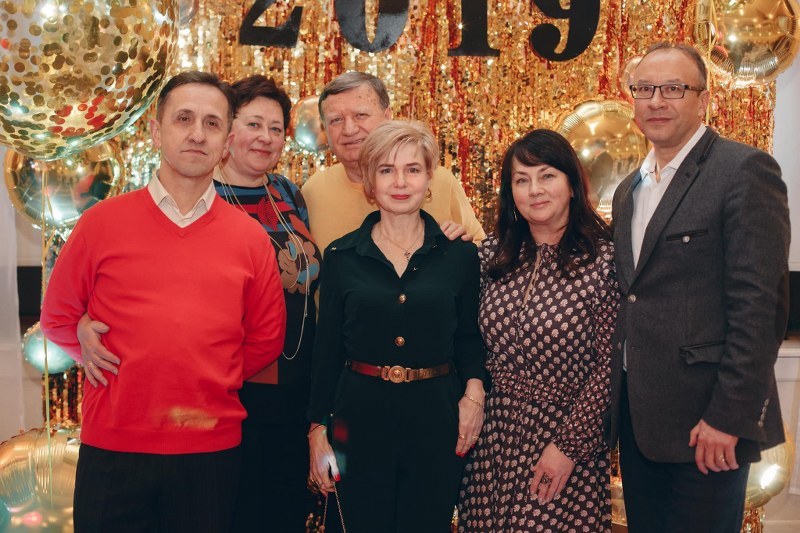 How to spend New Year's corporate party?
Spending New Year's Eve with your best friends or colleagues, tasting delicacies or your favorite dishes, elite beverages and gourmet desserts, actively having fun and dancing – you can have it all by booking a place for your corporate event at "Buhta Vikingiv". To do this, choose the location that best suits your expectations and wishes.
You should plan in advance where to celebrate a corporate event or party for a large company because a successful event requires:
careful program development;
preliminary discussion of the menu;
inviting pop stars or celebrities (if you wish);
organizing greetings with gifts, greetings from Santa Clause.
That said, you should take into account the number of people who will be present, their age, gender, the ratio of women and men invited, hobbies or other preferences of guests. It is also necessary to agree on the celebration budget, the need to book apartments if guests will be staying after the New Year party for a while and will need a comfortable accommodation in the rooms.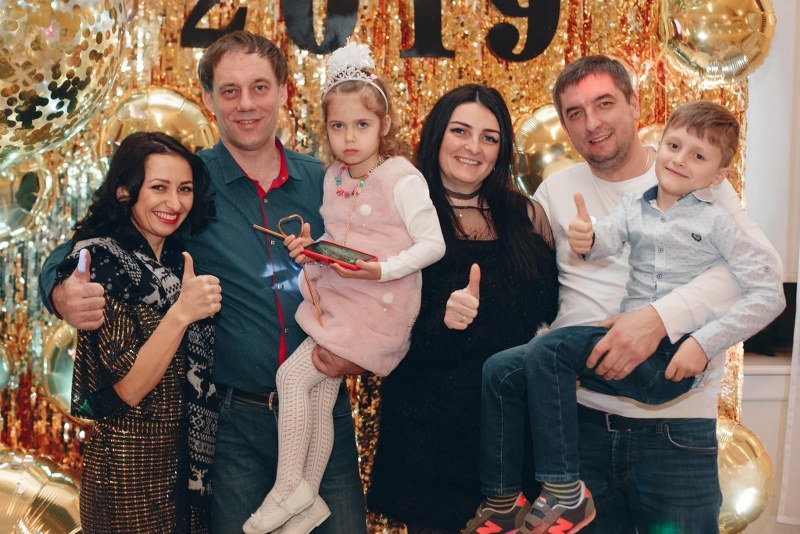 Interesting ideas for New Year's corporate party
Assuming you've already decided where to spend a New Year's party in Lviv – one of the best hotel and entertainment complexes of Ukraine "Buhta Vikiv" is waiting for you. And what ideas should you use when planning your holiday? You can prepare the scenario yourself or use the services of our specialists. There are various offers available for organizing an interesting corporate event:
contests and lotteries;
masterclasses, quests;
original entertainment programs with fireworks, soap bubbles, fire show;
themed parties (the 70s-90s style, retro disco, Vikings, etc.);
music accompaniment from top DJs;
animators;
Santa Claus;
carnival or masquerade;
karaoke, dancing and more.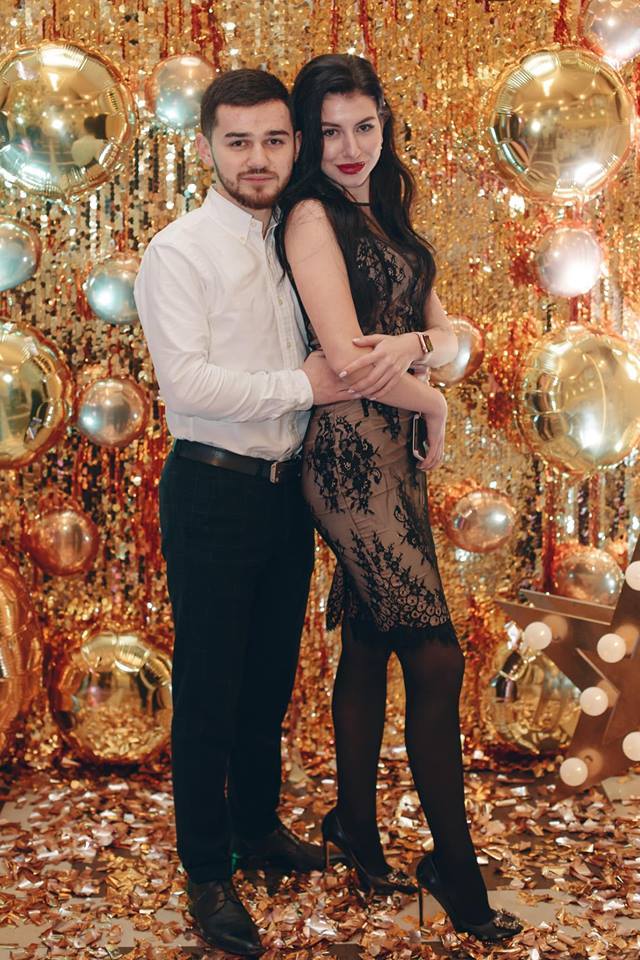 Organization of New Year's corporate party
Your New Year corporate party will take place in the hall with an appropriate thematic design and a convenient furniture arrangement. Due to the well-developed infrastructure of the complex, you'll feel very comfortable. Our chefs will prepare exquisite dishes and desserts, a candy bar, and your favorite drinks for the festive banquet.
You can decide what your evening for your big company should be and plan everything right now. Call "Buhta Vikingiv" or visit us at a convenient time to arrange your booking, agree on a budget, and choose the best idea for an incredible New Year 2020 party.
HOW TO CONTACT WITH US
for individual customers
+ 38 (067) 512 55 55
+ 38 (032) 240 34 28
restaurant
+ 38 (032) 244 44 15
ordering banquets, receptions, weddings
+ 38 (067) 299 29 95
for corporative customers
+ 38 (067) 400 55 55

Email: buhtavikingiv@gmail.com
WHERE TO FIND US
Lisove 14, Stare selo, Lviv region, 79057
12 km from Lviv in the direction of Bibrka, highway H09
GPS coordinates:
49.690310, 24.221993