To have a good weekend, it's better to plan it. Do you like to chill by the campfire, enjoy your time outdoors, breathe in the scents of flowers and freshly roasted shish kebab? If so, you should look for special places to rest by the fire.
Most Lviv residents go out of the city and have picnics on the lawns near the water. Keep in mind that resting with fire is only allowed in designated places - those that are equipped specifically for building fires. Otherwise, there is a risk of getting a fine, which will probably ruin your vacation.
Those who break the fire safety rules in the forest area are legally held to administrative responsibility. In such cases, they may be fined (eighteen to fifty-one hryvnia). Offenders who fire bonfires on meadows, pastures or stubble will have to pay from 170 to 340 UAH. Officials will receive an even higher fine - up to 1200 UAH.
Where to go to a barbecue near Lviv?
«Buhta Vikingiv»
Buhta Vikingiv leisure center is a perfect place for that. It is located near Lviv - within ten kilometers. There are many places in its territory where it's allowed to build fire. You'll have a wonderful weekend if you choose this leisure complex.
Gather with friends to roast your barbecues and have fun. Cook meat and snacks - and enjoy them in cozy gazebos. There are options in different capacities and designs, so you can choose the one that works best for your company and suits your taste.
You will be able to play various sports games and paintball. It's possible to shoot a pistol, machine gun, airgun or even a bow and crossbow at the shooting range. Many also like to ride in an equestrian club - there is an opportunity to learn to ride a horse or just take a horseback walk with an instructor.
If you find outdoor activities very exhausting, you can visit a modern spa in the territory of Buhta Vikingiv. In the warm season, sunbathe on the sunbeds and swim in the lake. The beach is well-equipped, therefore very comfortable.
If you are planning to arrive for more than a day, then you should think about where to spend a night. The leisure complex has cottages, Hugo lodges and hotel rooms where you will be welcomed with comfort and warmth. The owners also took care of the parking spaces, so you'll be able to leave your car there.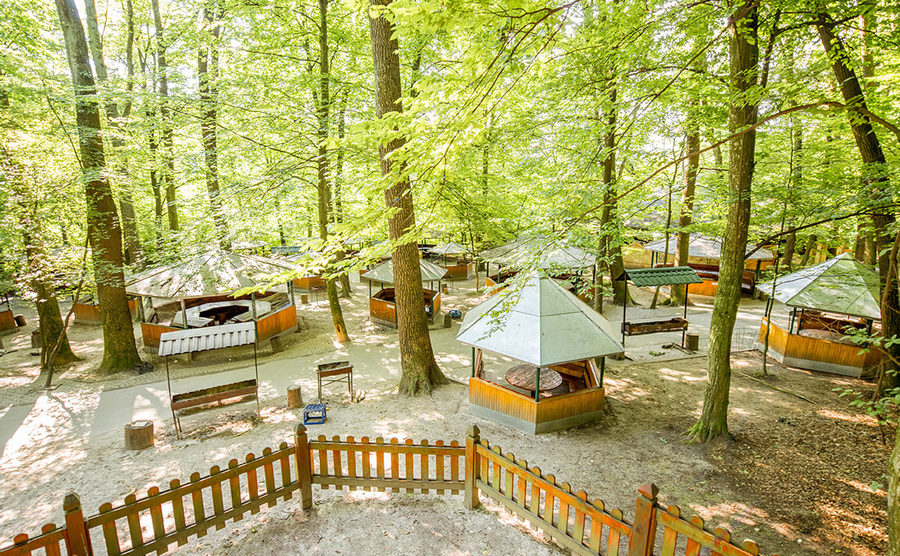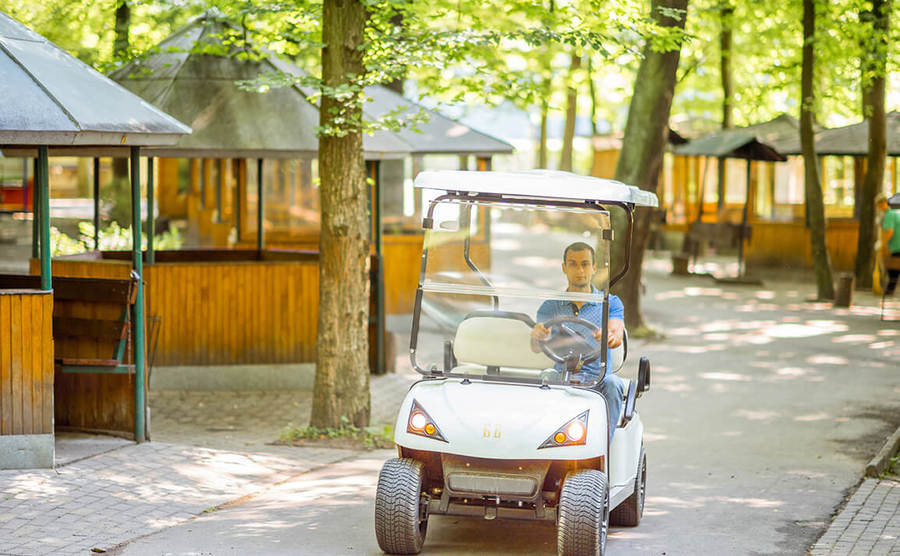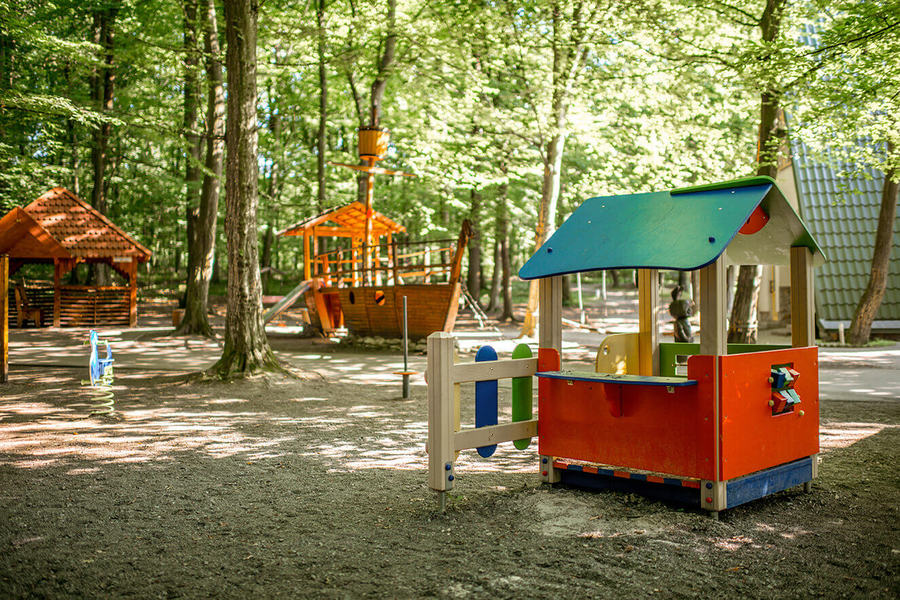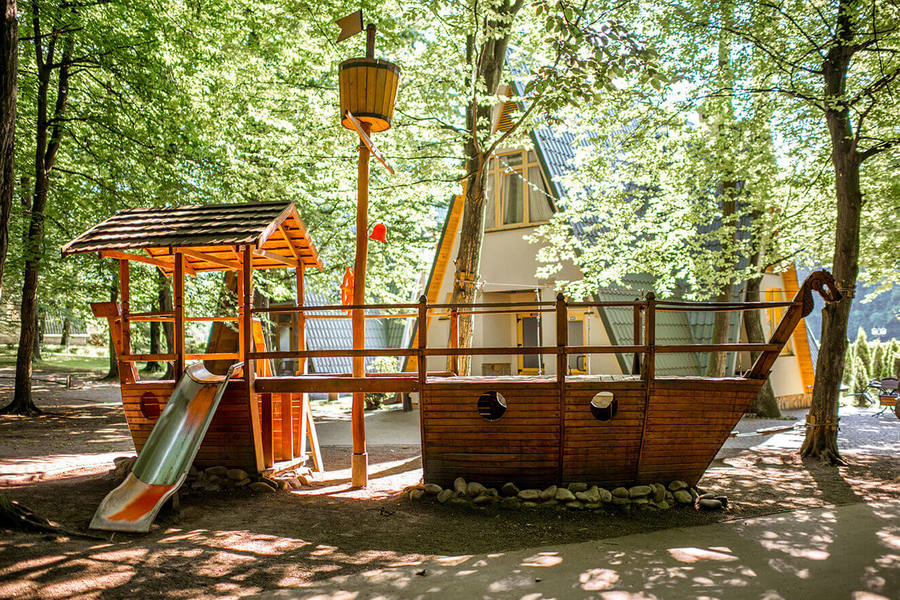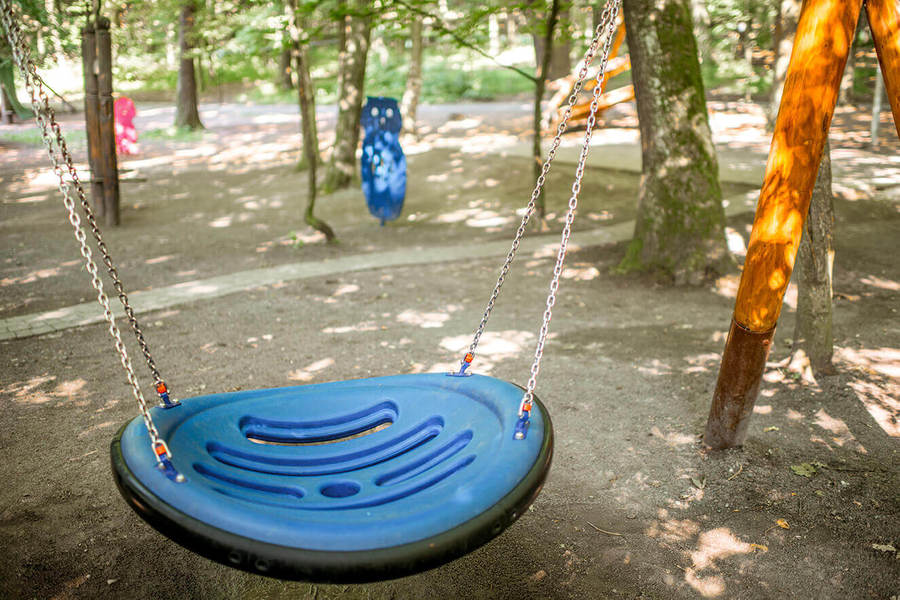 The lake in Zadorozhnie village
You'll hear the name Baikal among the locals - that's what the most famous lake in Zadorozhnie village is called very often. It will take nearly forty kilometers from Lviv to get there. However, overcoming this distance is absolutely worth it as you'll be able to fish a lot. Local fishermen are often satisfied with their perch and pike catches. The main thing - be sure to follow the rules that apply to recreational fishing.
There are several recreation bases near the lake, as well as a private sector. You can rent a house, a sauna, and a gazebo. It's allowed to walk or drive to the territory for free. Renting a gazebo with a barbecue will cost fifty hryvnias. The price for such a service may vary during the summer.
The recreation center provides the opportunity for an overnight stay, so it's a great option for spending a weekend. Getting there by your car is very easy. Go in the direction of Mykolaiv, and in Komarne village, turn to the right. When you reach the end of the village, you'll need to go down a concrete road on the side with the cottages. It's also possible to get to Zadorozhnie village by train that runs daily from the suburban train station.
Hlynna Navaria
Lviv residents often come here for a vacation due to the ability to conveniently reach the desired location. It is easy to get to Hlynna Navaria with your car or shuttle bus going to Pustomyty. The lake is very large and is located near Lviv - ten kilometers away. The entrance is free of charge. Transport in that direction runs regularly.
There is a restaurant near the lake and gazebos where you can enjoy delicious fish or barbecue dishes. Since the reservoir is simply huge, people not only swim but also fish there. If you want to roast shish kebab, take care of everything you need, such as firewood or a barbecue, in advance. Keep in mind that if you build a fire in places that are not equipped for this, you are at risk of getting a fine.
Briyhovytske Lake
It is located very close to Lviv, so you can see a lot of tourists on weekends or in summer. The beach is not very well maintained - it's partly overgrown with grass. The other part is sand, so it's mostly where people swim. The lake is not considered deep, so you can safely relax there with children.
Resting by the fire is impossible without firewood, which will cost from 50 UAH. It will be possible to rent a barbecue for the same price. Vacationers like to eat chebureks at a local establishment. Cheburechna has been famous for its flavors for more than a decade. They say, nobody cooks chebureks better, even in the city.
But besides food in establishments, many want to cook delicious meat on their own. The territory near Briyhovytske lake is a great place to roast kebabs. Gazebos, which can accommodate an average company of up to twenty people, are available for rent there. The price ranges from 300 to 500 UAH.
You will have to pay 15 UAH for the entrance to the territory. It is impossible to drive to the beach by car. There is an option to get there by bus №22 and №8.
Where can I have a picnic and roast kebab?
Now you know the places to have a good time with your family and friends near Lviv. This is by no means a complete list, as there is plenty of these in the Lviv region. For example, you can go to Shklo, Lypnyk, Rakovets, Zavadov and more.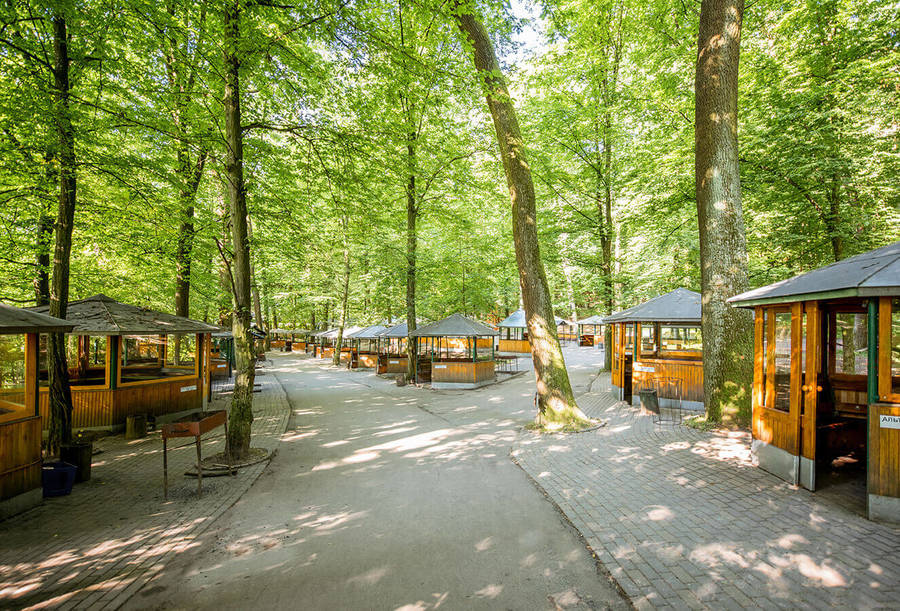 The most universal place is the Buhta Vikingiv leisure complex. It's exactly where all the conditions are created for having an unforgettable time. Its territory is suitable not only for picnics but also for various daytime entertainment and even for a long vacation. Visit us and see for yourself!
HOW TO CONTACT WITH US
for individual customers
+ 38 (067) 512 55 55
+ 38 (032) 240 34 28
restaurant
+ 38 (032) 244 44 15
ordering banquets, receptions, weddings
+ 38 (067) 299 29 95
for corporative customers
+ 38 (067) 400 55 55

Email: buhtavikingiv@gmail.com
WHERE TO FIND US
Lisove 14, Stare selo, Lviv region, 79057
12 km from Lviv in the direction of Bibrka, highway H09
GPS coordinates:
49.690310, 24.221993