On the eve of such an important celebration as birthday, many people are concerned about how to organize it better and where to spend it. We can look for many different scenarios and enjoyable activities while waiting for this kind of a miracle. We want your birthday celebration to bring only the best impressions and memories that will remain vivid for a long time.
Lviv is considered one of the most beautiful and romantic Ukrainian cities. It is a special corner with interesting events and a special atmosphere. Each building and narrow street in the center give the city a unique charm and emphasize its comfort. Lviv has a rich history and hides many legends and mysteries.
Birthdays in this city can be a great opportunity to have a good time, no matter during which season you come to visit. In this article, we'll show you the best places to celebrate this landmark event for you or your loved ones. Find out where to celebrate your birthday so you can give positive emotions to your guests and yourself.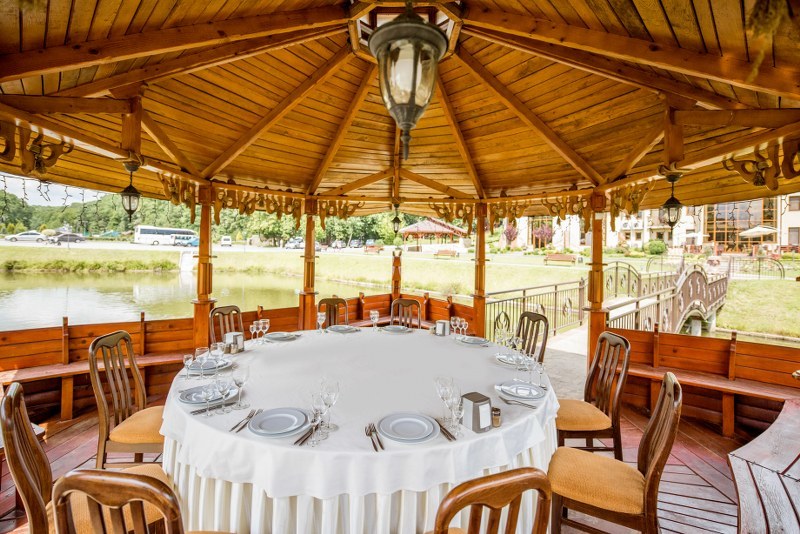 Not only residents of the city want to celebrate significant dates in Lviv. Many people come here from other cities and even countries. They spend the weekend or even a full vacation here. If you are a guest of Lviv, you should think about where to stay. We know the place where you can best combine relaxation with fun and celebration. It also ranks first on our list.
What's the best way to celebrate your birthday?
Leisure complex «Buhta Vikingiv»
That's where you'll have a great opportunity to fully relax. Buhta Vikingiv offers many options for accommodation, dining, and entertainment. You'll be able to stay there in a cozy Hugue lodge, cottage or hotel, depending on your preferences, company size, and budget. There is even a possibility to put a campsite there - the holiday complex will provide all the conditions for your comfortable stay.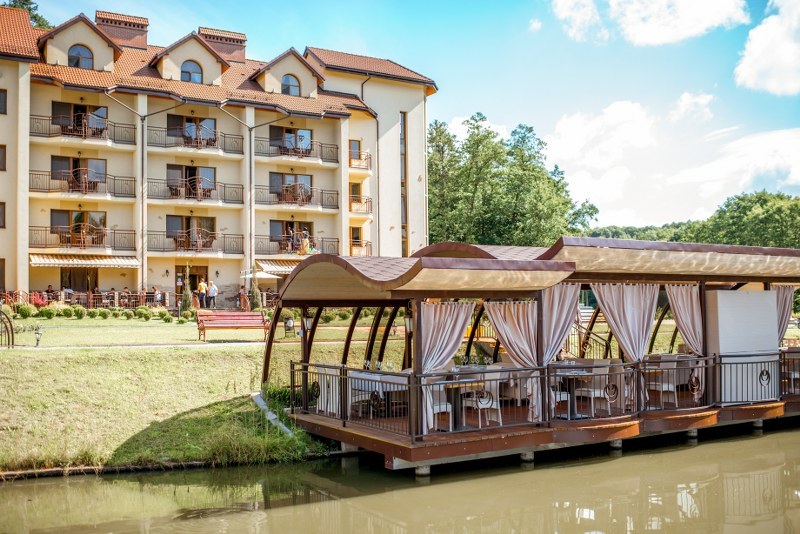 If you don't know where to celebrate your birthday in Lviv or the region, it's always a good idea to go to Buhta Vikingiv. You can spend the night here or stay for a few days. The complex provides so many opportunities for recreation that it's hard to leave. The celebration can be arranged in a restaurant, banquet hall or cozy gazebo. A team of top chefs will prepare delicious meals for you and will select an exquisite menu, taking into account your wishes and suggestions.
There is an equestrian club on the territory of Buhta Vikingiv, so you can ride horses with your guests. For lovers of swimming or sunbathing, there is also a great offer - to visit a well-equipped beach and bask in the sun. Those who appreciate outdoor activities should visit the sports grounds or rent rollers, bicycle-cars or bikes.
A modern spa complex with Russian banya on the lake and Finnish sauna is at your disposal. In Buhta Vikingiv, you can also play paintball, visit the shooting range, or have fun in a rope park. You'll find plenty of entertainment for both adults and children, so you can travel safely with your little ones.
Buhta Vikingiv leisure complex combines everything you need for a great celebration. The place is located near Lviv, it's very easy to get here, and you can leave your car in the parking lot. Both you and your guests will enjoy the time spent there. The Buhta Vikingiv team will do everything to make your birthday truly unforgettable and give everyone a lot of vivid and positive emotions.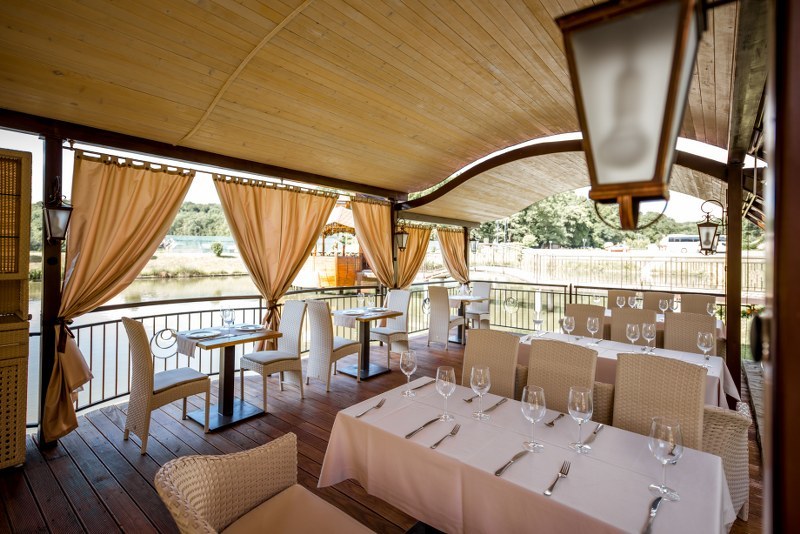 Before or after a rest in the complex, you can have fun in the city of Lviv. It has many secrets, and it takes time to discover them. So enjoy the walks without a hurry. Many impressions are waiting for you: you'll experience everything - awe, wonder, inspiration. This rich palette of emotions is what makes people come back to Lviv again and again. This city makes the guests fall in love with itself, often – at first sight.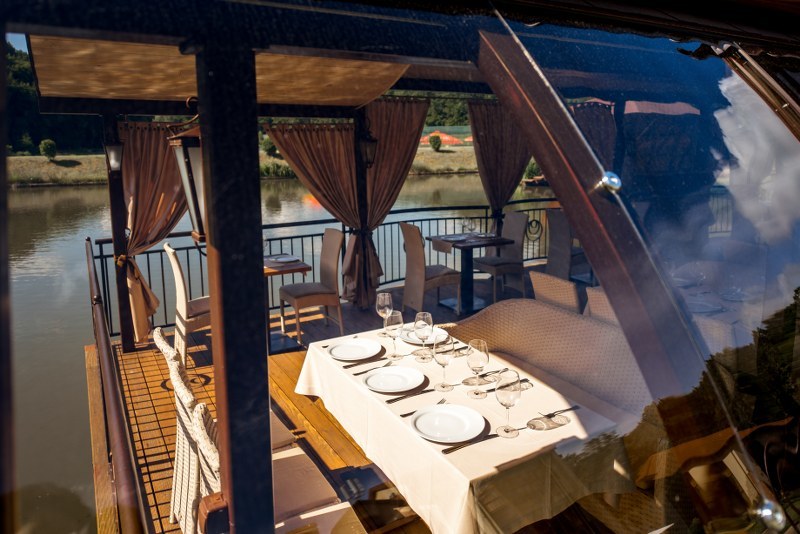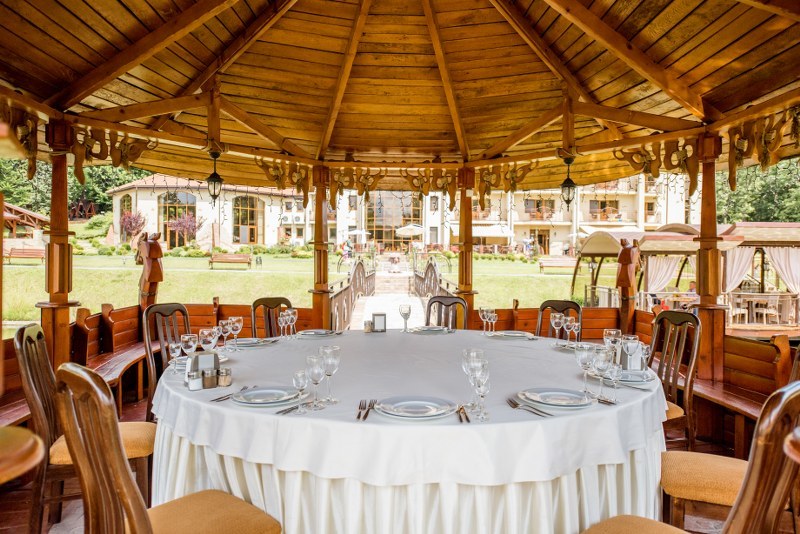 Rynok Square
This is where you should begin your walk and your first acquaintance with Lviv. It is the center of the old part of town. You'll see extremely beautiful architectural monuments and many different establishments here. These are museums, cafes, restaurants, and gift shops. Living sculptures that take pictures with tourists might say 'hello' to you. The magnificence of the old buildings and the friendliness of the city residents fascinates everyone.
You can book a guided tour or take a special sightseeing 'miracle train' at Rynok Square. Joining a group of tourists to hear many legends and real facts about the city. For example, back in the days, the only people who could live here were exclusively the ones belonging to the nobility. Today, similarly to many previous centuries, Rynok Square remains the true center of Lviv's life - try to feel it.
Lviv City Tower ('Ratusha')
Why not go to the town hall for your birthday in Lviv? It is located in the heart of the city - on the very Rynok Square. You can admire the scenery and see Lviv from above: go to the top of the tower and you'll have the entire city on the palm of your hand. The height of the structure is 65 meters, so be prepared to climb many stairs. What you will see when you get there is definitely worth the effort.
Lviv City Tower is considered the highest in Ukraine. So if you climb it, you can be called a brave person. You get both an adrenaline rush and aesthetic satisfaction. The City Tower is a must-see place that should be visited when in Lviv at least once.
Italian Patio
This is a very nice place that resembles Italy a lot. The patio is located in the heart of the city, it was built back in the sixteenth century. The creators tried to make the place look like an Italian terrace. It was primarily designed as a rest area.
In the summer, you may sit at the cafeteria tables where you can have a cup of coffee with a delicious dessert. Newlyweds like to organize photo shoots here, and you also can take some memorable photos on your birthday. This is a truly unique place to visit.
Lviv National Academic Opera and Ballet Theatre named after Solomiya Krushelnytska
Art connoisseurs are sure to enjoy this place, and by the way, you don't have to be a connoisseur of theatrical art specifically. This theater is a true architectural monument and is considered to be a signature sight of the city. Even if you don't have the desire or opportunity to see the show, you should visit the building.
In the evenings, the place hosts events, and in the daytime - excursions, so you can see not only the exterior but also the interior of the legendary theater. Why not spend your birthday that way? The lobby is decorated with original stucco, and the hall itself impresses with its exquisiteness. The interior is also decorated with beautiful paintings. Real architectural wonders await you, so treat yourself on such a special day.
High Castle
What about seeing a stunning panorama of Lviv that has no analogs? You can do it on your birthday to fill it up with an extraordinary experience. Climb the mountain known as the High Castle. Its height is 413 meters, so be prepared to spend some time and effort to reach the top.
Previously, the was a real castle on top of the mountain, but it wasn't preserved to this day. In any case, it is worth getting there. A large observation deck located at the highest point of the mountain awaits you. People often come there to meet sunset or dawn. The High Castle is a favorite spot not only for tourists but also for locals.
Brewery Museum
There's often a place for alcohol during the celebration. You can combine the pleasant with the useful and visit the brewery museum. You will learn how the most famous Ukrainian beer brand was created and you'll also be able to go for a beer tasting. A special department has recently been opened for this purpose, so travelers can satisfy their curiosity there.
You will see ancient mugs and barrels. Take your time to inspect the tools and accessories that were used to brew beer in ancient times. It was first made in Lviv three centuries ago - in 1715, and the tradition of brewing has remained since then and is preserved to this day. Visit the Brewery Museum to fill your birthday with drive and local flavor.
Lviv Chocolate Workshop
Chocolate is one of the city's brands, so it is worth a try. Besides, there are often festivals associated with this delicacy. The Chocolate Workshop is a great place to try the original desserts and stock up on sweets before a walk in the city.
Quest Club
Those who like active rest and quizzes should appreciate quest rooms. Different extreme activities and interesting games are waiting for you, so the celebration will be filled with new colors. You will be able to find the hidden codes and try to discover the secret. Special city quests developed for the players can become a great base for team building.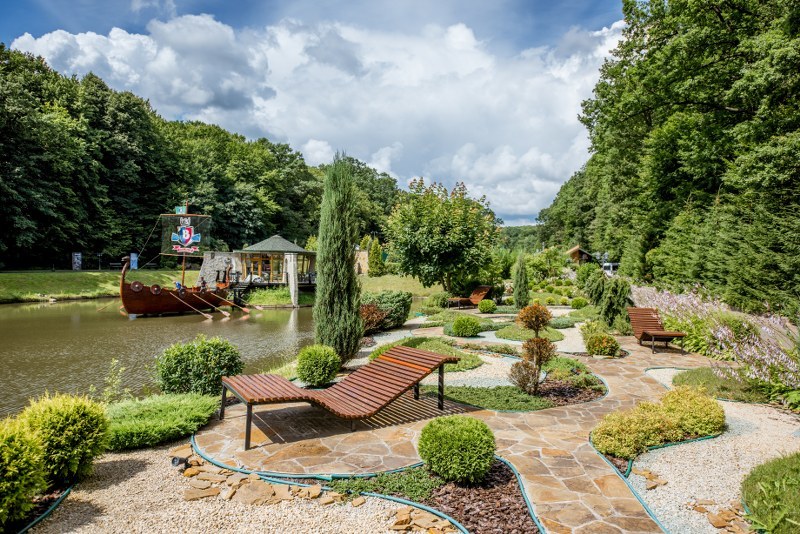 Lviv will bring you many surprises and will fascinate you with its atmosphere. It is worth celebrating your birthday if you want to get a lot of vivid impressions and unforgettable memories. Have a great time in Lviv!
HOW TO CONTACT WITH US
for individual customers
+ 38 (067) 512 55 55
+ 38 (032) 240 34 28
restaurant
+ 38 (032) 244 44 15
ordering banquets, receptions, weddings
+ 38 (067) 299 29 95
for corporative customers
+ 38 (067) 400 55 55

Email: buhtavikingiv@gmail.com
WHERE TO FIND US
Lisove 14, Stare selo, Lviv region, 79057
12 km from Lviv in the direction of Bibrka, highway H09
GPS coordinates:
49.690310, 24.221993